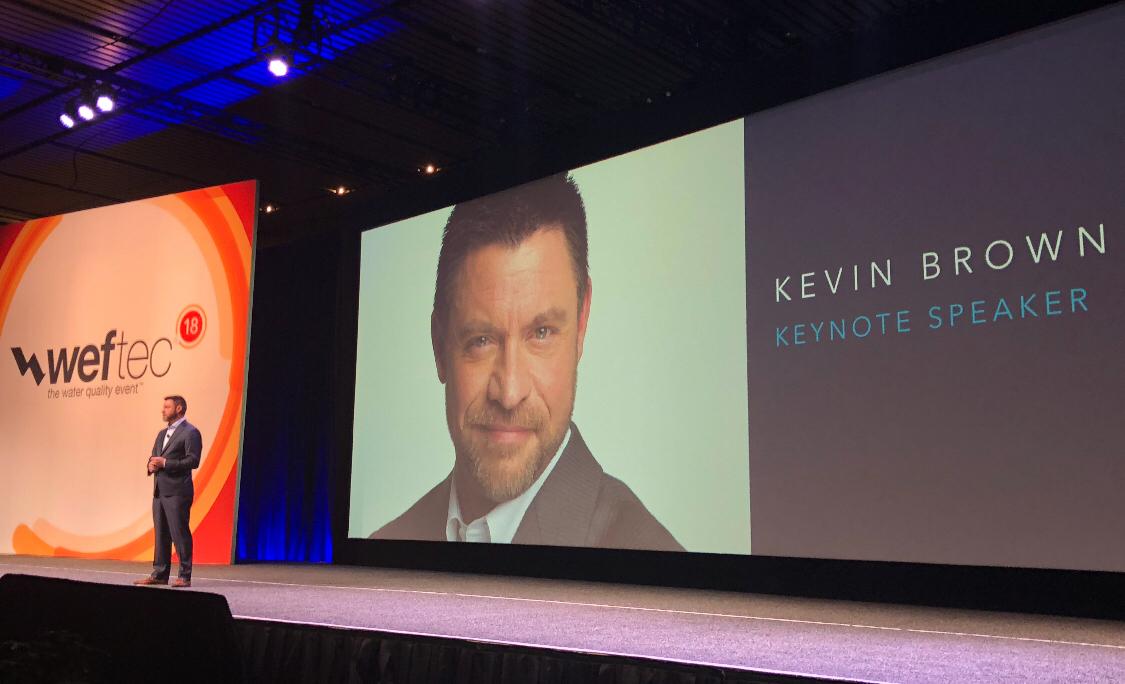 Kevin Brown
The Hero Effect®: Being Your Best When It Matters The Most
For nearly 20 years, Kevin Brown helped build a little known family business into the #1 brand in their industry, with annual revenues reaching two billion dollars. Along the way he has learned a thing or two about overcoming adversity, dealing with change and creating a culture that drives organizational excellence and customer loyalty. In his keynote presentations, Kevin shares some ideas about being your best when it matters the most. He calls it The HERO Effect®.
Kevin is amazing! His presentation was spot on at my event. I've had attendees call my office and say, "My eyes were misty when he spoke about his parents. Couldn't have had a better speaker if we'd searched the WHOLE world!" and "Kevin hit a home run with his keynote!
— Jeannie Gregory, State Farm Agent
We've booked hundreds of speakers over the years, and Kevin is, without a doubt, one of my favorites! Kevin, like world-class organizations, draws you in and leaves you wanting more. He doesn't just talk about The Hero Effect, he lives it.
— Troy Peple, CEO, Accelerent
YOU WERE AWESOME! I knew you would be. We received comments all the way to the day we left about how you were the FAVORITE speaker at our event. You have a gift for this. You are a great story teller and connect with people on such an emotional level. And your humor is great on top of it all. I could not have been more pleased and am blessed to have met you. Thanks for making our event special.
— Georgia Credit Union Affiliates
You were a HUGE HIT with our conference attendees. You're a pleasure to work with.
— Diana Shackelford, Event Marketing Manager, Blue Cross Blue Shield
Amazing performance!!! I've never seen people standing and applauding eagerly at the end of a keynote performance; Kevin made the closing of our event successful. Kevin's passion and gift of speech makes his "Hero Effect" keynote a one of a kind: Entertaining, energizing and powerful message.
— Jorge E. Salazar, Employee Safety Advisor, ExxonMobil Pipeline